Our Partners (listed in Alphabetical order)
We take great pride in the collaborative partnerships that we have developed since our beginning in 2011. We are a 100% volunteer driven organization and we work diligently to maximize the impact we have in the community and for those we serve. Our work would not be possible without the generous support of the following community partners.


Center for Collaborative Care (HARK)
When a guest needs additional services that we don't provide, we can connect them to a HARK community liaison. Community liaisons help decrease the time it takes for people to connect with needed human services in Northwest Arkansas. Additionally, their presence throughout the community will help human service organizations and schools efficiently refer people into the needed human service offering.


Cobblestone Farms - Fayetteville, AR
For the past several summers during the Bentonville Farmer's Market, Cobblestone has given us fresh produce each week. In 2018, they donated over 2,900 lbs of produce that our clients love.


Cynthia Cochran, SMT Grant and Nonprofit Services
For the past year, this very talented young woman has volunteered her services to help us obtain grants and in the design of our new website. She has done all of this for us without compensation. Her efforts and direction on these projects has been greatly appreciated!


Diaper Bank of the Ozarks - Springfield, MO
Beginning in 2018, Diaper Bank of the Ozarks has supplied our pantry with free diapers. Our pantry distributes these diapers on the first Tuesday of each month to our clients with small children.


First Quality Baby Products
Beginning in 2019, First Quality has supplied our pantry with free diapers. Our pantry distributes these diapers on the first Tuesday of each month to our clients with small children.


First United Methodist Church of Bentonville
FUMC was our first partner. They have provided us a place to have our pantry. A large percentage of our volunteers come from the FUMC congregation.


JustServe - Bentonville, AR
JustServe has been a source of many volunteers for our pantry's events. Each month, JustServe volunteers prepare and serve one of our Tuesday night dinners, as well as manning other special projects when asked to do so. JustServe.org is a website where the volunteer needs of organizations may be posted and volunteers may search for places to serve in the community. It is a service provided by The Church of Jesus Christ of Latter-day Saints.
Kruger Products - Bentonville, AR
Since 2017, the local Kruger Products group has been generously supplying our pantry with a variety of paper products that includes paper towels, tissues, and toilet paper. On the last Tuesday of each month we distribute these products and additional toiletry items to our clients.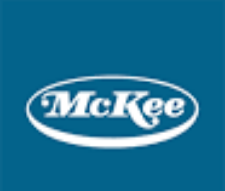 McKee Foods - Gentry, AR
Since 2011, McKee Foods in Gentry has been supplying us with an assortment of their delicious pastry snacks each and every month, at no cost to our pantry. Our clients look forward to receiving these tasty "Little Debbie" treats each month.


NW Arkansas Food Bank - Bethel Heights, AR
Every week a truck from the food bank delivers to us our weekly food order. The food bank provides us a way to obtain our non-perishable food items, produce, bread, and meat at either no cost or very reduced cost. Without access to the food bank, it would be difficult for us to provide the groceries that we give out each week to our clients.


Seeds That Feed - Fayetteville, AR
Over the past two years, Seeds has provided fresh vegetables and fruits. In 2018 they donated over 1,800 lbs of amazing produce.


Walmart Foundation and Walmart Stores Inc.
The Walmart Foundation has provided us with thousands of dollars in grant money over the years. Various Walmart groups have been some of our best volunteers.